Case Study:
Prima Power Systems
Prima Power Systems is a Canadian provider of custom power generation solutions.  Their product range includes diesel, natural gas, and propane powered equipment ranging from 6 kW to 5,000 kW.  Their sales team are all certified electricians who can help guide you through the buying experience.
A Turnkey Approach
From consultation and design to install and commissioning.
Technologies Used: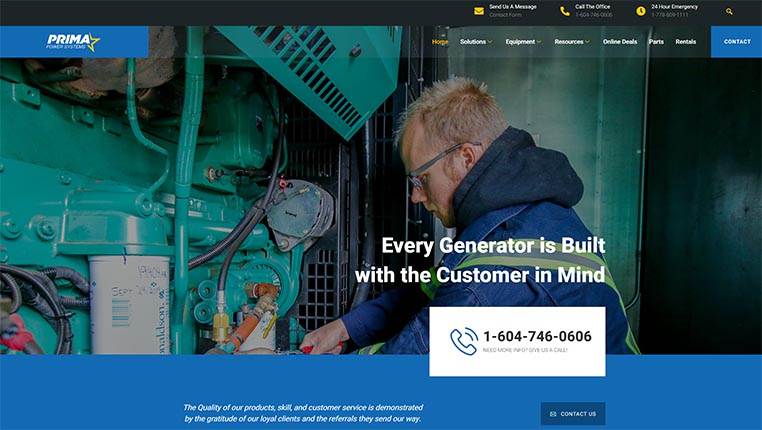 ---
Services Provided:
Digital Marketing
Search Engine Optimization (SEO)
Search Engine Marketing (SEM)
Shopping/ E-commerce
Graphic Design
Website Design
Web Content Writing
Keyword Research
Wordpress Develpment
Custom Development
Hosting
---
About this project
Our goal with Prima Power Systems is to grow their market share in Western Canada. Increase annual sales to $50,000,000 and beyond.
---
Objectives:
Redesign website to appeal to a broader audience of commercial, industrial, residential and recreational customers.

Provide research and digital marketing services to grow market share.

Ongoing support to maintain, monitor and improve digital performance.